Classics: Sir Arthur Conan Doyle, The Complete Sherlock Holmes (Heirloom Collection)
Prompted by my appreciation of the excellent trio of Benedict Cumberbatch, Martin Freeman and Andrew Scott in Sherlock, I began to search for a one-stop gathering of Arthur Conan Doyle's stories about the detective. Several years ago, Easton Press released an elegant three-volume, leather-bound set, but my budget wouldn't stretch to that. So it was with glee that I discovered
this new box set from Thomas & Mercer
. The binding is solid, the illustrations whimsical and the box itself, with two Sherlock quotes ("The world is full of obvious things which nobody by any chance ever observes" and "It is a capital offense to theorise before you have all the evidence. It biases the judgment.") an attractive edition to any bibliophile's shelves.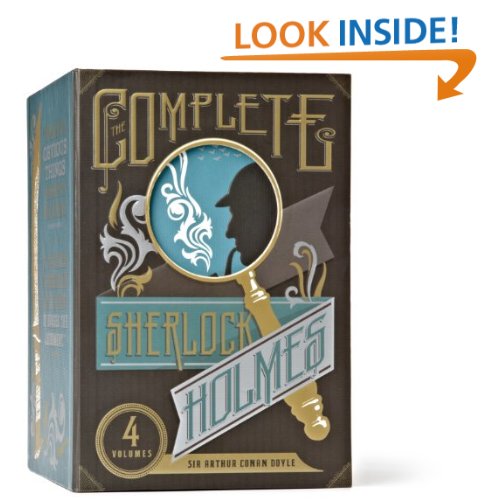 Contemporary Fiction: Alan Furst, Mission to Paris
This year I went a little nuts with World War II, Cold War and Putin-era Russia novels, devouring David Downing's entire back catalogue (not literally - that'd lead to horrible indigestion), Alex Dryden's Finn series and much of John Le Carre's work. Yet the writing of Alan Furst stands alone in the genre, and
Mission to Paris
is his best book for at least five years. In it, actor Frederic Stahl is sent to the French capital to make a film, and is unwittingly swept up in espionage involving the Nazis, the US and his host country. Furst shows off his intimate knowledge of Paris - he lived there for several years - with evocative descriptions, and his ability to raise and lower tension at just the right time to keep you hooked until the end.
Politics - Douglas Carswell, The End of Politics
Carswell is a small-government Conservative, but it would be unwise for a prospective reader to dismiss
The End of Politics
as a right-leaning missive, because it isn't. In addition to his political work, Carswell is a proven writer, contributing to
The Spectator
,
The Daily Telegraph
and
The Sunday Times
, amongst others, and composing insightful
daily blog posts
. In this book, he explains the chronic ailments of today's Western governments - their bloated size, their unrestrained spending and their increasing distance from the will of the electorate - and then explores how technology can help right the ship.
The End of Politics
is bold, witty and practical - and let's hope to goodness its author is right to be optimistic.
Read the full article on the
Huffington Post
's website
here
.